Representatives from the Department of Agriculture (DA) Climate Resilient Agriculture Office (CRAO) and Adaptation and Mitigation Initiative in Agriculture – AMIA Region 5 participated in a climate-smart mapping workshop from August 1 to 3, 2023 in Camarines Sur conducted by the International Rice Research Institute (IRRI) together with the Alliance of Bioversity International and the International Center for Tropical Agriculture (CIAT), and the International Institute for Rural Reconstruction (IIRR) under the Building Systemic Resilience against Climate Variability and Extremes (ClimBeR) Project.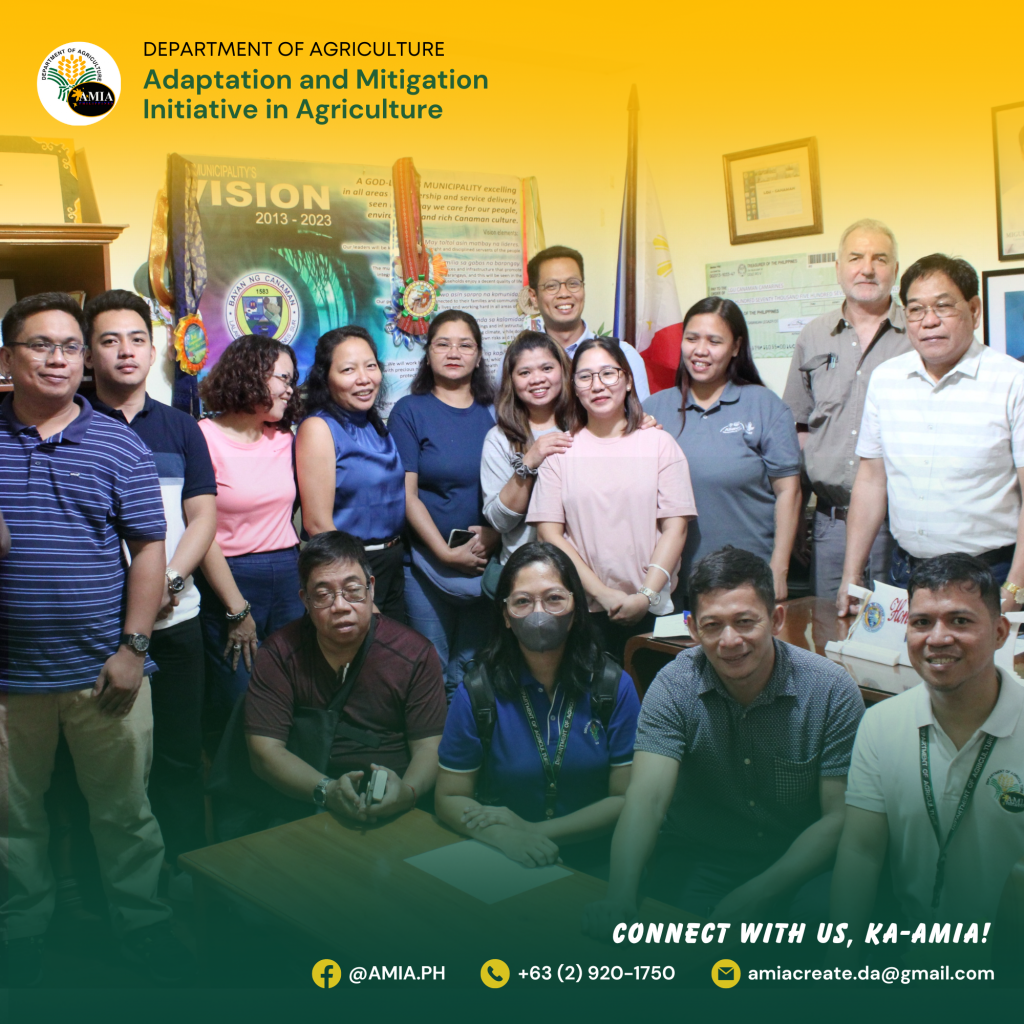 ClimBeR aims to transform the climate adaptation capacity of food, land, and water systems in six countries, including the Philippines, and ultimately increase the resilience of smallholder production systems to withstand severe climate change effects like drought, flooding, and high temperatures.
During the event, DA CRAO Planning Officer Rae Michael Barbosa presented the Climate Risk Vulnerability Assessment (CRVA) Maps, while CRAO Project Development Officer Jatlie Talon shared the National Color Coded Agricultural Guide (NCCAG) Map. Meanwhile, AMIA Region 5 led by AMIA Focal Mr. Lorenzo L. Alvina, together with AMIA Technical Staff Mr. Sandy Bobier and Mr. Adrian Paul Bartolata Broñola, presented the Agro-Climatic Advisory Portal-Bicol (ACAP-BICOL). CRVA, NCCAG, and ACAP-Bicol are AMIA decision-support tools that are helpful in the implementation of the project.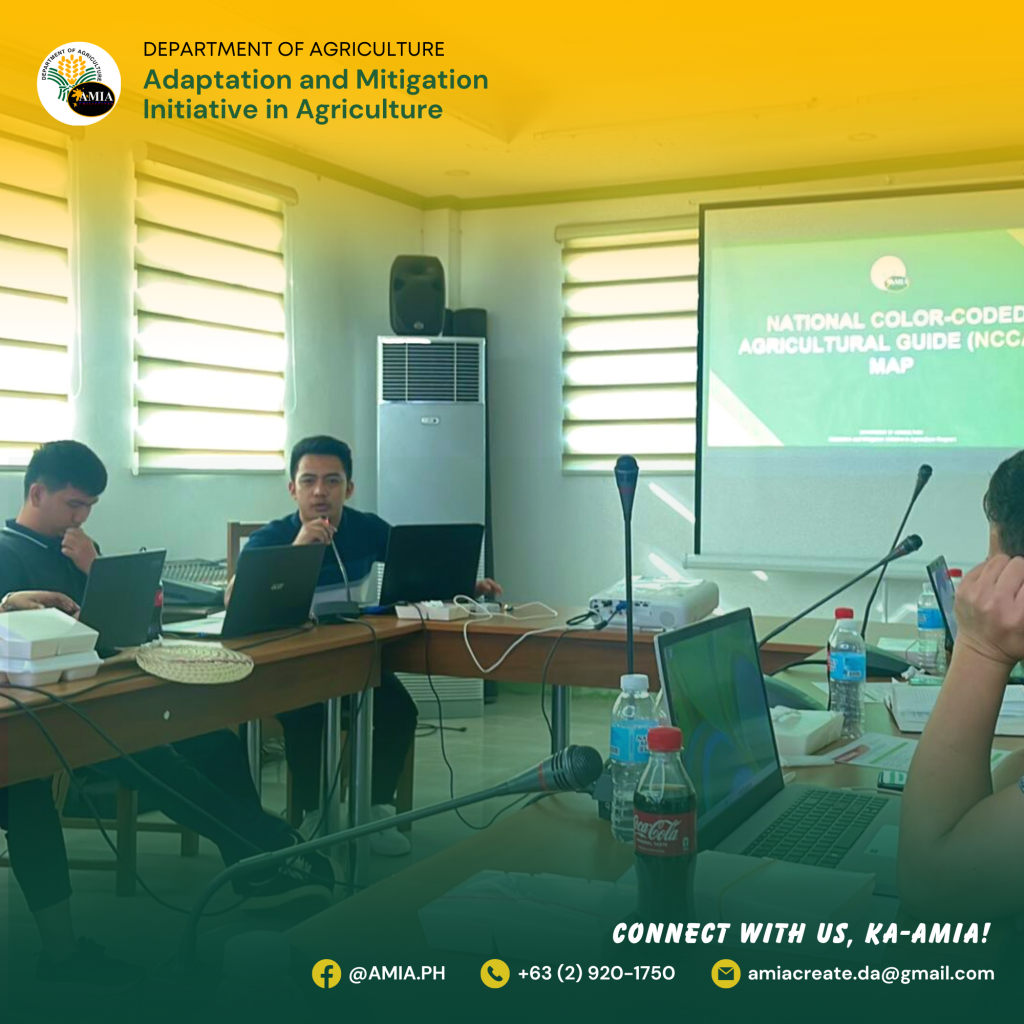 The three-day workshop includes project briefing activities; a field visit to ClimBer's partner-local government units, Canaman and Pamplona, Camarines Sur; and climate-smart mapping exercises, in preparation for the series of activities under the project. These include the conduct of Climate Smart Mapping and Adaptation Planning (CS-MAP), upgrading the Rice Crop Manager Advisory Service to include farm level climate information advisories and mid-season nutrient management adjustment, and development and testing of an innovative crop insurance solution based on satellite data.#