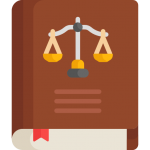 Cuts across policy instruments and agencies of the Department.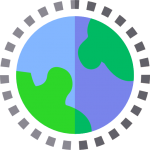 These core system's-wide programs will allow the Department to better address climate change vulnerabilities and risks in crafting and implementing the nation's agriculture and fisheries modernization programs.
1. Mainstreaming Climate Change Adaptation and Mitigation Initiative in Agriculture (AMIA)
The aims are to minimize DA's institutional risks and protect government investments; and adjust development programs/ projects and approaches to address Climate Change risks.
2. Climate Information System (CIS)
The objective is to have a common database to generate timely and reliable data for disaster risk reduction, planning and management. The first prong is the conduct of vulnerability and risk assessments of productive areas and the second is the establishment of agro-meteorological (Agromet) stations in highly-vulnerable areas.
3. Philippine Adaptation and Mitigation in Agriculture Knowledge Toolbox
The objective is to inventory, generate and disseminate adaptive tools, technologies and practices which users can readily use through the extension services of the country, while research will pursue new tools and knowledge in partnership with the scientific community.
4. Climate-Smart Agriculture Infrastructure
The Department of Agriculture will support the development of new designs and construction protocols for agricultural infrastructure to withstand adverse effects of extreme weather events, repair of existing systems to enhance resilience where necessary and improvement of the design management of irrigation systems to reduce leakage and optimize water use. Likewise, production and postharvest facilities, including fishery infrastructure will be made more climate-resilient.
5. Financing and Risk Transfer Instruments on Climate Change
The Department of Agriculture will develop new innovative financing schemes to help the agriculture producers to obtain financing insurance and guarantee for Climate Change related and events especially vulnerable stakeholders in the agriculture and fishery sector. A quick response fund will be set up to provide emergency support to farmers in affected production areas.
6. Climate-Smart Agriculture and Fisheries Regulations
The Department of Agriculture regulatory agencies will redesign their services to take into consideration new technologies towards the promotion/development of Climate-Smart Agriculture. This is to ensure among others, that new kinds of pesticides, fertilizers and other inputs, as well as genetically modified crops and organisms, that may be created or brought in to address the changing weather patterns will comply with effectiveness and safety standards.
7. Climate-Smart Agriculture Extension System
Led by the ATI and in partnership with the Local Government Units (LGUs), State Universities and Colleges (SUCs) and Non-Government Organizations (NGOs) and the private sector, the entire agriculture and fishery extension infrastructure will be mobilized to develop and implement a national extension system that will educate and equip the stakeholders to deal with climate change including adaptation and mitigation measures available for agriculture and fishery industries.
Icons made by Freepik from Flaticon is licensed by Creative Commons by 3.0